Jerry Garcia's Wolf Guitar Sold For $1.9 Million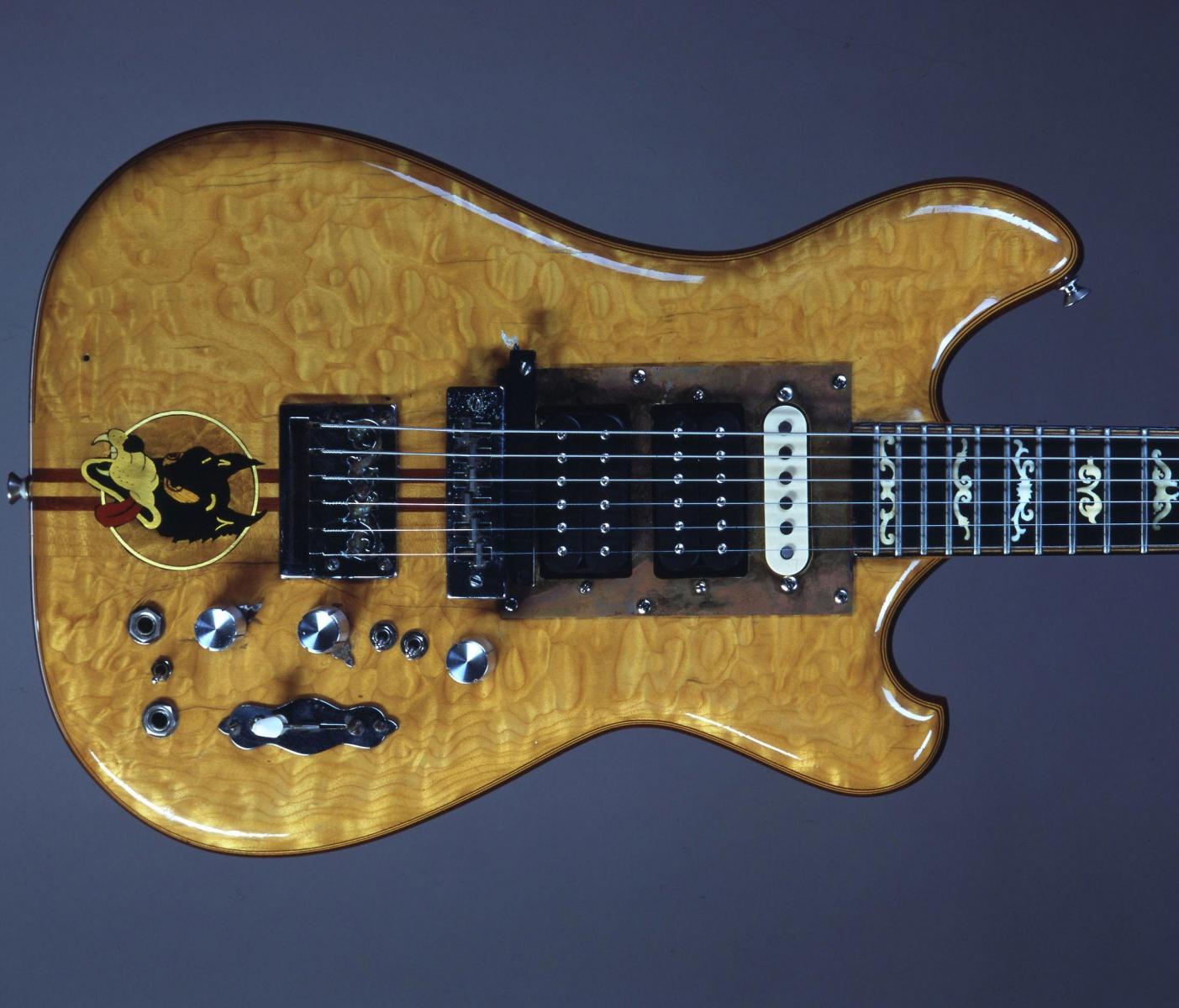 A recent charity auction at New York City's Brooklyn Bowl sold Jerry Garcia's infamous Wolf guitar for $1.9 million, including a $300K buyers premium.
Purchased by Brian Halligan, CEO of Hubspot and co-author of a book titled Marketing Lessons From The Grateful Dead, the $1.6 million pre-premium bid was matched by an anonymous donor, leading to a total of $3.2 million for the Southern Poverty Law Center.
Halligan plans to keep the guitar in his Boston home, but plans "to lend it out to the Garcia family whenever they want it," according to Rolling Stone.
The evening featured an appropriate lineup of music as well, featuring "Joe Russo's Friends With Benefits," a Garcia-focused project featuring guitarists Neal Casal, Scott Metzger, Tom Hamilton and Cass McCombs each playing the Wolf guitar throughout the night. Other guests included John Scofield, Nels Cline, Billy Martin, Jonathan Goldberger, Eric Johnson, and Dave Harrington.
Garcia's Wolf guitar has a rich history in Grateful Dead's history.
The gorgeous guitar was first debuted on September 5, 1973, at a private event held for the Hell's Angels. The instrument saw heavy rotation during the band's 1975 tour, as well as between 1977 and 1979, and saw a return in the early 90s. It was last seen played on February 23, 1993, two years prior to Garcia's death.
Watch a video of "Eyes Of The World" from the night's collaborative performance below.