On Jerry Garcia's 'Positively Fourth Street'
By: Joe Supan
What is it about this song that delights me so intensely? I mean, I am the kind of weirdo who thinks Jerry Garcia has one of the loveliest voices of all time, but still. There's something special here.
I actually remember the moment I first heard it. It's not a very good story or anything (sitting on a couch in a basement), but it's one of the few songs I can say that about. I thought I already knew all the pretty Jerry Garcia songs.
It's misleading to even all it a cover — Bob Dylan's original sounds nothing like this. Garcia introduces a simple, melancholic little guitar lick that changes the whole framework of the song. No more itchy acoustic guitar/organ rhythms of the original; Garcia and Merl Saunders turn it into a warm and patient crooner. There's time here to stretch out, and they take plenty of welcome breaks between verses to solo the yearning home.
(I should probably mention that, while this song was a standard in Jerry Garcia's many solo bands, the definitive version is with Merl Saunders in 1973 at the Keystone in Berkeley.)
But it's so much more than the technical differences — the song changes elementally just by having Garcia sing it. Dylan's version is probably the pettiest song of his career, written as if it's only goal was to hurt someone as much as he could. With Garcia, though, it's impossible to imagine someone who's singing this way being mean. We go from a guy spitting hall-of-fame spite to someone who's just plain old heartbroken. Those things go hand in hand, for sure, but you really only notice the latter in Garcia's.
When he wails, "Do you take me for such a fool to think I'd make contact?" his voice is on the edge of breaking, like he can't stomach the thought of ripping that wound open again. Dylan struts through this line, snarling down at his subject. Why would I want to talk to you again?
And then there's that knockout punch — "And I wish that for just one time you could stand inside my shoes / You'd know what a drag it is to see you" — probably the most cutting line I've ever heard in a song (Ween's "Birthday Boy" also has an argument). Isn't it obvious that Dylan wrote this with that goal in mind?
But the "drag" for Garcia isn't that his ex is so lame that's it's a chore to even lay eyes on her. He just loved this woman, and he wants her to understand how much she's hurt him. It takes an enormous capacity for empathy to hear this version hiding under all that venom, something Dylan knew better than anyone.
"Jerry Garcia could hear the song in all my bad recordings, the song that was buried there," he said.
No surprise, Bob Dylan said it better than I did.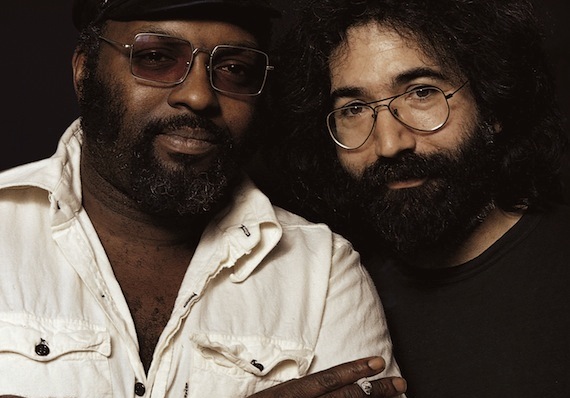 This story originally appeared on medium.com and is republished here with the author's permission.