Bill Walton Defends Donna, Recounts Legendary Dick Latvala Tale In Far-reaching Podcast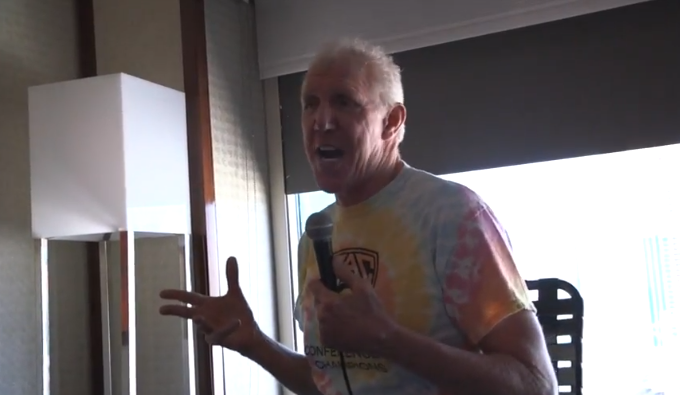 Bill Walton will always deliver solid sound bites when broadcasting a game or during an in-studio appearance.  But I think the podcast may be the ideal format for the man.
Luckily, the team at Barstool Sports' Pardon My Take podcast have delivered a two-parter that unleashes the big man to chat about basketball, philosophy, and of course, plenty of Grateful Dead (typical quote used multiple times throughout the 2 hours or so of conversation: "it's like the Grateful Dead...").
During the course of the lengthy interview, Walton references Bill Graham, compares Jerry Garcia and John Wooden and Larry Bird ("They're all the same person in the sense of humanity, selflessness, leadership, assuming responsibility to be the guy and to be able to deliver every single night"), and won't take the bait on Donna Godchaux (and even threatens physical violence for the mere suggestion).
He also tells a fascinating story about an 80s show moved from Red Rocks to the McNichols Arena in Denver.  Outside the show, he befriended a cosmic hippie with a classic T-shirt and Walton's complement on the man's attire set in motion a aeries of events that ultimately lead to the curation of the Grateful Dead's vault.
Download both parts of the podcast HERE or stream below.