PREMIERE | Chicago Farmer's 'I Need A Hit'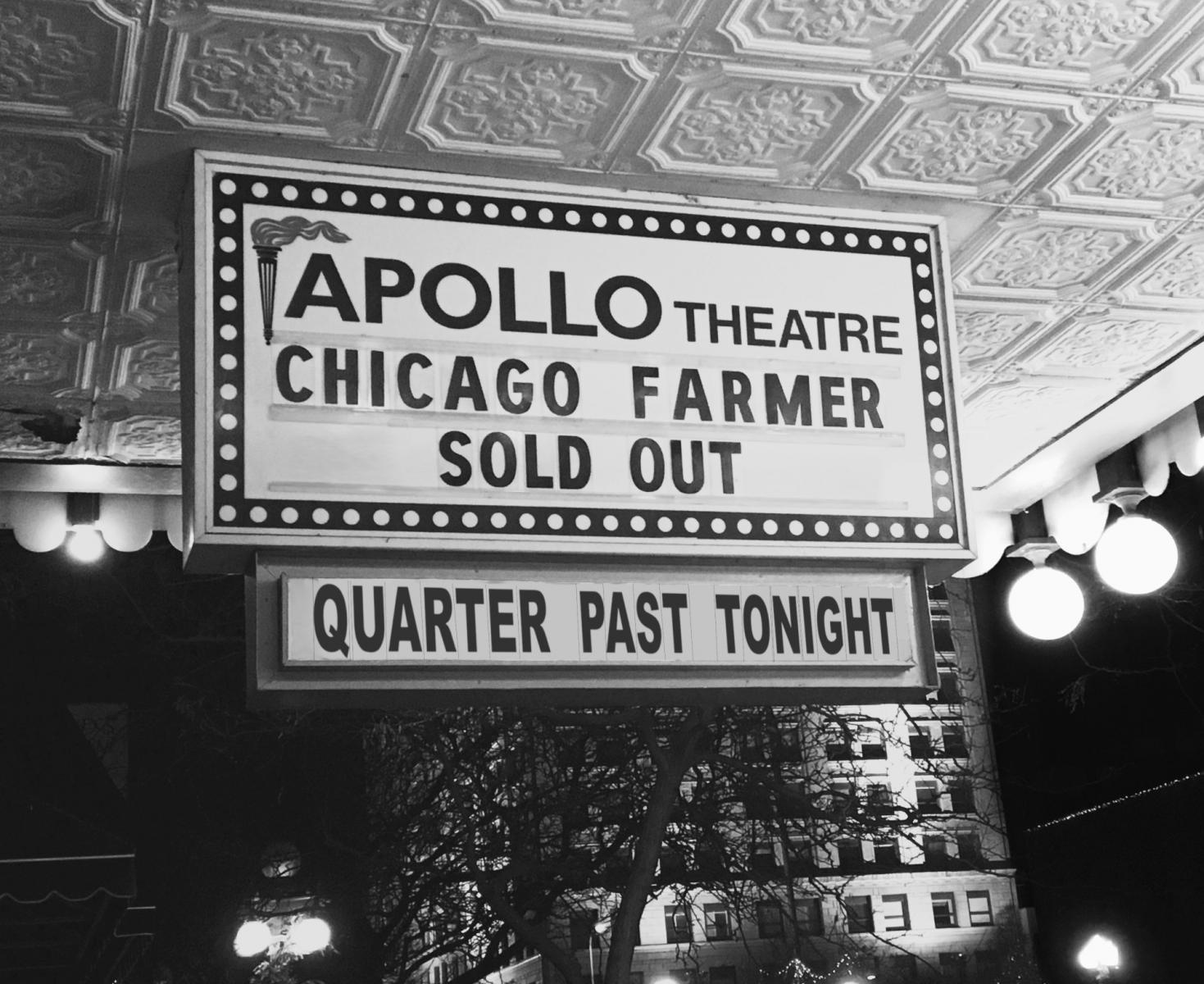 Cody Diekhoff -- known around these pages as Chicago Farmer -- has been a regular presence around our Chicago music scene for a number of years.  Whether as a solo performer or in the rarer-but-welcome full band format, downstate's Diekhoff brings life to his songs on stage, and he is finally ready to put that foot forward on record.
A new double-disc live set, Quarter Past Tonight. releases on August 3rd and contains over 30 tracks spanning stories, songs and story-songs, including several yet-to-be-released. 
Diekhoff is allowing Tomorrow's Verse to premiere one such track that contains all three.  The autobiographical "I Need A Hit" provides a cheeky story of the musician's struggle, puncutated by some clever banter, before returning for a modified final verse.  It has not previously been issued on an official LP.
"There's always an interesting feeling going on inside when you perform a new song or story in front of a live audience for the first time. It could go great, or it could go nowhere. I actually wasn't planning on kicking off the second set with this tune, but after hanging with some old school friends during the set break, it just seemed fitting," Diekoff tells us about the performance captured here.  
"You can definitely hear me begin to loosen up and relax after a few verses in, and I feel it really set the tone for one of my favorite all-time Chicago Farmer sets. The crowd seemed to relate and dig it too, which is great, because it's a true story."
Listen to "I Need A Hit"...
These sets were recorded live on December 1st and 2nd, at Chicago Farmer's two sold out shows at Peoria's Apollo Theatre. 
As always, he'll hit the road in support of this release with a Midwest heavy tour including a stops to celebrate his 40th birthday and appearance at Shoe Fest, where he's remained a staple act since the beginning.
Chicago Farmer 2018 Tour Dates
7/26 Thu - The Southgate House Revival Sanctuary - Newport, KY
7/27 Fri - Zanzabar - Louisville, KY
7/28 Sat - The Bootleg at Atomic Cowboy  - St. Louis, MO
8/2 Thu - SPACE (40th B-day Celebration) - Evanston, IL
8/3-4 Fri-Sat - Castle Theatre (40th B-day Celebration) - Bloomington, IL
8/9 Thu -  Codfish Hollow Barnstormers - Maquoketa, IA
8/10 Fri - The Washington - Burlington, IA
8/11 Sat - People Fest - Hillsboro, WI
8/15 Wed - Harmony By The Bay - Sturgeon Bay, WI
8/16 Thu - 3 Sheeps Brewing - Sheboygan, WI
8/17 Fri - Minocqua Brewing Co. - Minocqua, WI
8/18 Sat - Short Branch Saloon - Neenah, WI
8/22 Wed - Hi-Fi - Indianapolis, IN
8/23 Thu - Whispering Beard Folk Fest - Friendship, IN
8/31 Fri - Brewgrass Festival at Edgewater - Madison, WI
9/1 Sat - Shoe Fest - Manteno, IL
9/6 Thu - Woodlands Tavern - Columbus, OH
9/13 Thu - Raccoon Motel - Davenport, IA
9/14 Fri - Cavalier Theater - La Crosse, WI
9/15-16 Sat-Sun - Prairie Burn Music Festival - Hudson, WI
10/12-13 Fri-Sat -  Wander Down Music Festival - Makanda, IL
Quarter Past Tonight Track Listing:
Disc One
1. Dirtiest Uniforms   (4:52) [Previously Unreleased]
2. Round Table   (4:38)
3. Pulled Over On 29   (1:29)*
4. Anymore   (2:54)
5. Benefits   (1:23)*
6. Backseat   (7:57)
7. Assembly Line Blues   (3:23)
8. $13 Dollar Beers   (3:03) [Previously Unreleased]
9. Six Records   (1:00)*
10. Who On Earth   (4:42)
11. Fall   (4:05)
12. Illinois Anthem   (4:03)
13. Jon Stokes Prison Break Blues   (3:34)
14. People N' Places   (10:56)
15. Good To Be   (3:27) [by Edward David Anderson & Backyard Tire Fire]
Disc Two
1. I Need A Hit   (5:07) [Previously Unreleased]
2. Umbrella   (4:55)
3. We're All Billy   (:48)*
4. Quarter Life Crisis   (2:17)*
5. Watch Doctor   (5:58)
6. Weatherman   (3:04)
7. Nostalgia & Folklore   (2:02)*
8. Postcards   (2:41)
9. Hats   (3:49)
10. Workin' On It   (7:38)
11. Breaking Bad   (1:57)*
12. Rocco N' Susie   (5:55)
13. Thank You's   (:45)*
14. Victoria Walker   (5:13)
15. Farms & Factories   (4:22)
16. Won't Let You Down   (5:04)
17. For Dad (Pool Song)   (8:04)
*Banter/Story