Seven Quotes And A Clip | Long Strange Trip Has South By Southwest Screening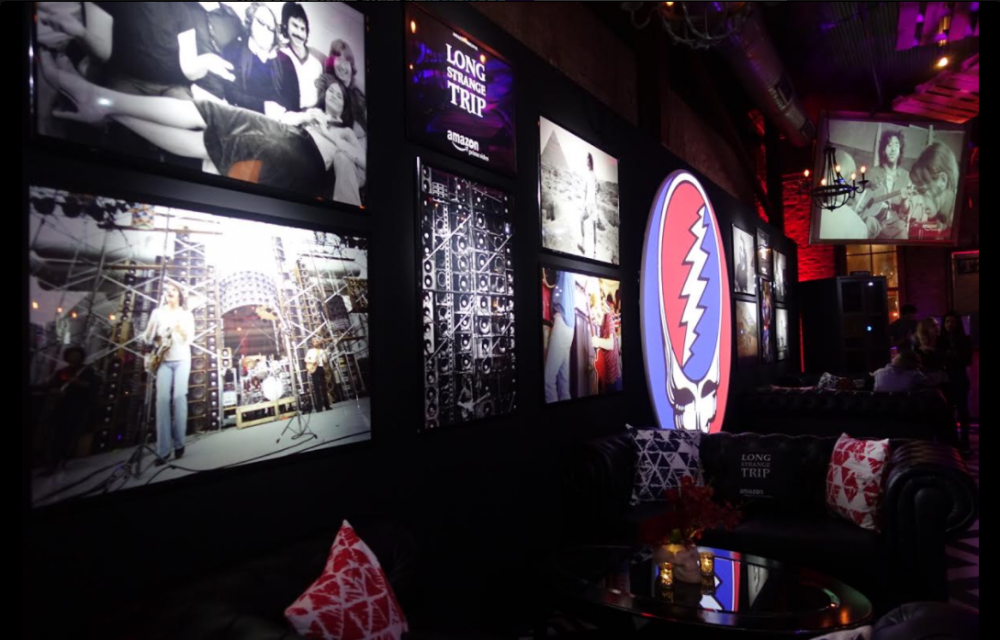 We've been eagerly awaiting the June 2 premeire of the Amazon Original documentary Long Strange Trip for some time now.  The four hour film had some additional screenings this past week at South By Southwest, and got thrust back in the spotlight again.
We've collected some high profile quotes and the first publicly available clip of the film (for a four hour film, it's a painfully short one) to share with you below.
Martin Scorcese, the film's producer: "I've always admired the spirit and creativity of the Grateful Dead, They are revolutionary artists who forever changed the world of touring and recording live music. They were a cultural force—a lifestyle, that continue to influence new generations of fans. This film will entertain and educate audiences about one of the most innovative and groundbreaking American bands of the 20th century."
Steve Parish, legendary GD roadie:
Joe Lewis, Head of Comedy and Drama, Amazon Studios: "The story of the Grateful Dead is that of music and culture of the 20th Century. Told with vast scope and an unprecedented cast of real life characters, Amir has taken advantage of this larger than life canvas to make an era-defining musical portrait that we can't wait to bring to audiences everywhere."
Bob Weir: "Over several decades a group of guys hung together making music in a group that was way tighter and lasted much longer than most marriages. Here's the movie…"
And here are three key quotes from a far-reaching interview with the film's director Amir Bar-Lev:
"You don't have to be a fan or to like the music to find it an interesting story. And many people involved in making the film are not fans, and that's by design because I wanted to tell what I think is a really interesting story. One of my pieces of direction early on was that this should be a punk treatment and not a hippie treatment. Those are sortof silly categories, but the point I was trying to make is that we wanted to burnish what is subversive about the Grateful Dead. Because we feel the Grateful Dead has been loved to death, as somebody says in the film."
"I don't think of this story as a tragedy. I think that the unexpected challenges that came in the 90s were handled with the same Taoist sensibility that all the other decisions and challenges were handled all the way through. In some hypothetical world, there is a Jerry Garcia who steers the ship of the Grateful Dead with much more deliberation. But that's not the reality of Jerry Garcia."
"I was doing 'Saving Private Ryan,' not 'The History of World War II.' I was trying to get a good story, and I wasn't trying to get the proportions correct."
And here's the clip we promised, Phil and Jerry discussing the origins of the name Grateful Dead