West Loop's Brooklyn Bowl To Begin Construction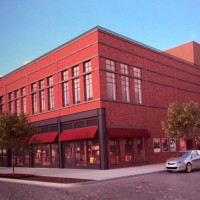 Brooklyn Bowl, the music venue and bowling alley coming to Fulton Market, has been in the works for over two years now. Now, it appears that construction of the building will finally begin.
Within the last month, the city issued a permit to begin wrecking and removing a section of the facility at 832-856 W. Fulton Market, according to a recent report on Curbed.
The construction permit is the first sign of life for the project in some time, indicating that serious renovations will take place in the two-story industrial building, making way for Chicago's newest venue.
Though plans initially included a 17-story hotel, zoning applications filed a year ago shifted the arrangement to only include a bowling alley, music venue, restaurant and ground-level retail space.
The building, including its 50,000 square feet upstairs space, will have a total occupancy of 1,700 people. The site is owned by Peter Shapiro, who owns similar venues in Brooklyn, London, Vegas and Port Chester, NY -- and was the impresario between this summer's Fare Thee Well Grateful Dead 50 Celebration in Chicago.
Though no official plans or dates have been released regarding the venue's progress, the construction permit is certainly a step forward, and one more reason for Chicago music fans to begin getting excited for the upcoming concert space.
Below, see the architects' rendering of the upcoming space, some detailed architectural plans, as well as the building in its current state.