Chicago's Brooklyn Bowl Gets New Neighbor, Potential Open Date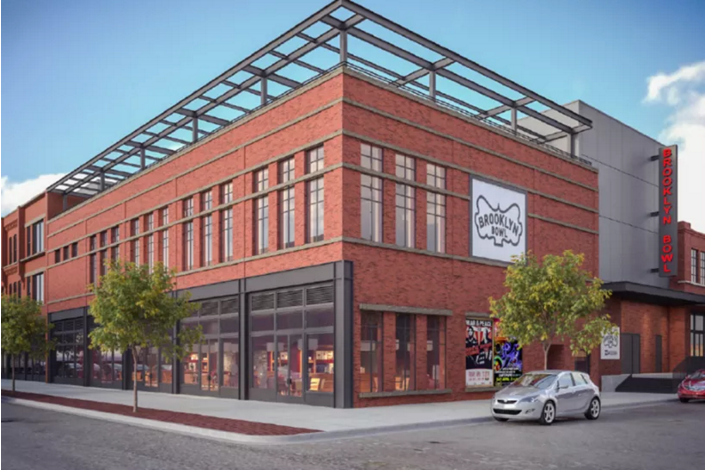 We have been anxiously following the story of the new West Loop outpost of Peter Shapiro's Brooklyn Bowl since rumblings began about four years ago.
Last summer, construction began on the multi-purpose establishment.  Today, we have some new information about what to expect at the location, and (even more exciting) when.
Crain's Chicago Business reports that another powerhouse brand will be occupying the same space.  Kuma's Corner, the Chicago based burger chain, known for its heavy metal themed menu and thick, toppings laden creations, has leased 3800 square feet on the ground floor of the BB complex at 832-856 W. Fulton.  The entire development is intended to be three stories at a price tag of $20 million.
More importantly, Kuma's expects to be in operation by February 2017.  Which means the live music venue / bowling alley could be ready to go by then, too.
Brooklyn Bowl locations in New York, Vegas and London are known for their Blue Ribbon fried chicken, so it is likely that Kuma's will remain a seperate entity, but the proximity of these two highly anticipated brands is genuininely something to savor.
While the food is enticing, the prospect of Phil Lesh (who now exclusively plays Shapiro produced events outside of Terrapin Crossroads) finding his way back to town is downright thrilling.  But even without Phil, the programming at the other three Brooklyn Bowls falls delightfully within our wheelhouse.  Bring. It. On.