Festival Watch | The All-Inn Festival On Halsted's Music Mile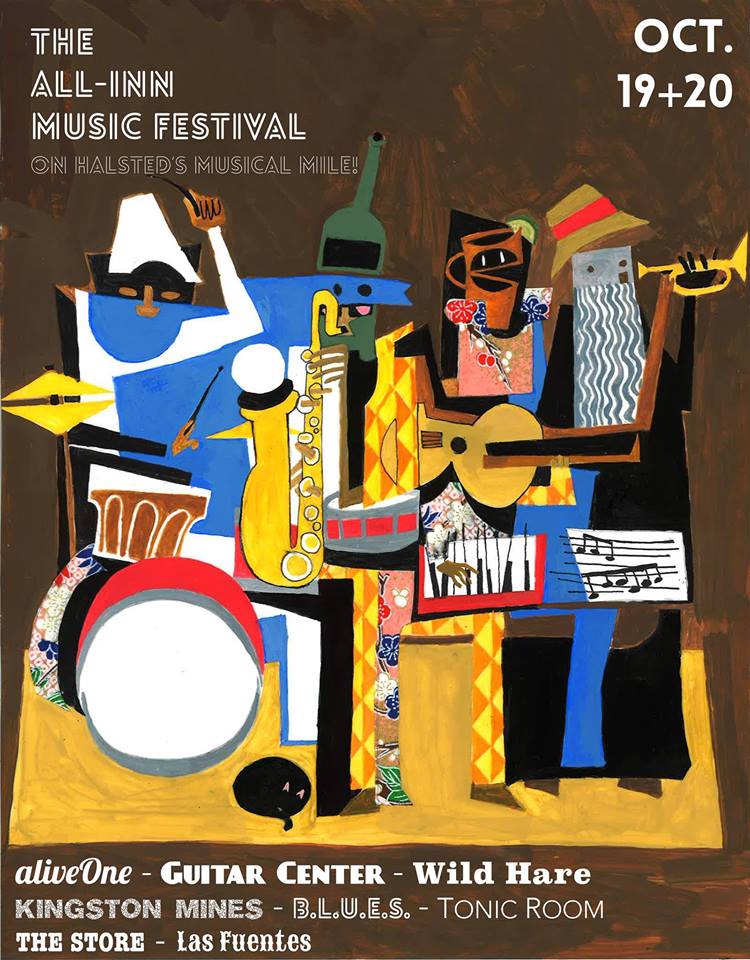 The All-Inn Festival – October 19-20
You Need To Know
The All-Inn Fest takes place over two nights in October to celebrate the 'Halsted Street Music Mile' – featuring shows at aliveOne, Wild Hare, Kingston Mines, B.L.U.E.S., Tonic Room, and The Store. The shows are free with wristbands available at aliveOne, The Store and Tonic Room, which guarantees admittance to each show. Each bar will feature drink specials.
Bands To Watch
Billy Branch – Chicago blues singer and harmonica player Billy Branch will fittingly perform at Kingston Mines on Friday as part of the festival. Fans of the blues won't want to miss the opportunity.
SAYERS – Local indie-rockers SAYERS will headline at aliveOne's back room on Friday. With a clean sound and terrific songwriter, these up-and-comers are sure to be one of the better shows in this already impressive festival.
Terrapin Flyer – Chicago's go-to local Dead cover band will bring their impressive live set to Tonic Room on Friday.
The Full Music Lineup
aliveOne –
Thursday @ 8:00: Funk Night with Low Spark and Bonzo Squad
Friday @ 8:00: Rock Night with Turn N Fire, Nice Motor and SAYERS
Kingston Mines –
Thursday @ 8:00: Mike Wheeler Band & Nora Jean Bruso
Friday @ 7:30: Billy Branch and Joanna Connor Band
Tonic Room –
Thursday: Mr. Constant
Friday: Terrapin Flyer
Las Fuentas –
Friday: DJ Gerado Cambray
B.L.U.E.S. –
Thursday @ 9:30: Pistol Pete
Friday @ 9:30: John Primer and the Real Deal Blues Band
The Store –
Thursday @ 8:00 Bitter Peaches with Nick Caputo and Dan Shukis
Friday @ 9:00: Business As Usual with Erin
The Wild Hare –
Thursday: Devon Brown & Love This
Friday: Hurricane Reggae Band with DJ G Sharp and King Tony
The Bottom Line
This is a celebration done right for one of the most exciting streets in town for music fans. Featuring a diverse lineup that blends blues, funk, rock and more, All-Inn is a terrific way to spend your weekend, entirely free and features cheap drinks sponsored by Lagunitas, Hopewell, Red Bull and more. Don't miss out!