This Week's Shows | October 31 – November 6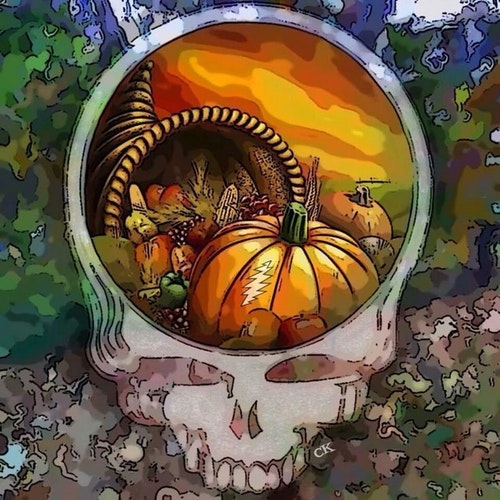 The music scene in Chicago never slows down, and we're here to keep you on track. Here is a list of Tomorrow's Verse's favorite shows in town this week.
Terrapin Flyer @ Chop Shop – 10/31
Chicago's favorite Grateful Dead cover band Terrapin Flyer will perform a free show at 1st Ward / Chop Shop in Wicker Park on Halloween. With nearly two decades of experience, these guys know how to put on a terrific show, and the holiday should only add to magic.
Cream Puff Warriors & Murley @ Martyrs' – 10/31
Another excellent option for Chicagoans looking to spend their Halloween around local live music, Chicago bands Cream Puff Warriors and Murley will perform sets at Martyrs'. Cream Puff Warriors will do their usual Grateful Dead cover set, while Murley will perform as The Allman Brothers. An enticing musical costume at an intimate venue, this is one you won't want to miss.
Tributosaurus becomes… Steely Dan @ Martyrs' – 11/1
Undeniably one of Chicago's most highly regarded cover bands, Tributosaurus features a massive lineup that has dedicated sets to countless band's music for nearly two decades. This Wednesday, the band will play a set of Steely Dan songs for the first time, a fitting dedicated to the recently deceased Walter Becker.
Lukas Nelson & Promise Of The Real with Nikki Lane @ Park West – 11/1
Willie Nelson's son Lukas Nelson has made a name for himself with his band, Promise Of The Real, recently releasing the excellent self-titled record with the band with plans to tour with Neil Young again in the coming year. The band will be joined by up-and-coming country-songwriter Nikki Lane at Park West on Wednesday, creating a talented lineup of Americana music.
Japandroids & Cloud Nothings @ The Vic Theatre – 11/2
On Thursday, two of indie rock's most explosive rock bands will perform at The Vic. Canadian duo Japandroids will perform alongside Ohio four-piece Cloud Nothings. Combining garage, punk and alternative, both bands have earned dedicated followings primarily through their bombastic live shows.
Tim Reynolds Trio @ City Winery – 11/3
Though Tim Reynolds is primarily known as the guitarist for Dave Matthews Band, his trio, TR3, has been a prolific outlet for his virtuoso musicianship. Straddling the line between psychedelic and hard rock, TR3 shows are always extremely fun and engaging, and something every guitar-rock fan should experience.
Anders Osborne & Jackie Greene @ City Winery – 11/4
After being booked to play some solo acoustic sets together earlier this year, songwriters Anders Osborne and Jackie Greene decided to make a tour of it, performing 'in the round,' trading songs and providing accompany for one another. This tour is perfect for the intimate space at City Winery, and promises an extremely unique set.
Slowdive @ The Vic Theatre – 11/5
Nobody expected alternative shoegaze band Slowdive to reunite in 2014, but here we are. The band released their excellent self-titled record earlier this year, their first since 1995, and it may be one of the best albums of 2017. Fans will have the rare opportunity to see Slowdive at The Vic on Friday.
Victor Wooten Trio @ City Winery – 11/5
Bass virtuoso and Flecktones member Victor Wooten will perform with his trio at City Winery on Saturday. Combining rock, funk, jazz and more into a fusion of mind-blowing music, Wooten has established himself as one of the best live musicians around today. Joined by a saxophonist and drummer of equal caliber, their set will only be made better by City Winery's incredible sound system.
LCD Soundsystem @ Aragon Ballroom – 11/6 (as well as 11/7 and 11/8)
After reuniting and releasing American Dream, amongst this year's best records, LCD Soundsystem will begin a club tour that includes three nights at Aragon Ballroom. The band hadn't performed many of the new songs prior to this tour, so these shows offer even longtime fans something new. It's a great venue to host the incredible live band, so get ready to dance, Chicago.