Derek and Susan Talk Dylan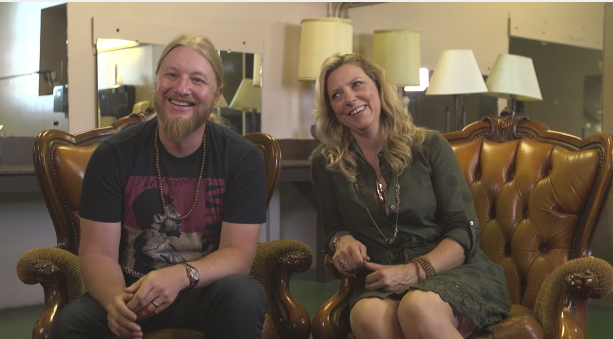 On tour with the Wheels of Soul Tour in the Summer of 2016, Tedeschi Trucks Band paid a visit to Tulsa, Oklahoma, the home of the Bob Dylan Archive.
Derek Trucks and Susan Tedeschi sat down for a chat with archivists that ended up being a far-reaching, deep-dive on Dylan's persona, musicianship, leadership and of course songwriting -- and how the husband and wife duo ended up in his orbit.
Their tale starts even before they were born, as they are both second generation fans.  They each speak of their parents' reverance for Dylan (Tedeschi's dad was even present while Dylan was booed at Newport) and how it had prepped them for eventually performing with the man.
Derek's tale of his first encounter with him (at age 11 or 12) is must listen stuff.
Check it out here.