Album Reviews | February 2017 Releases
By: Alex Wood
Moon Duo- Occult Architecture, Vol. 1 [2/3]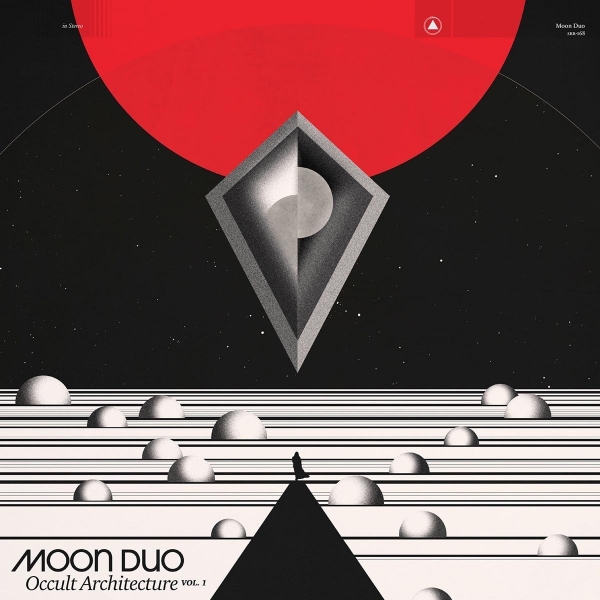 A concept album of sorts, Occult Architecture is intended to represent the dark parts of the cyclical nature of the seasons. Though this may be the inspiration, the record comes off as another set of skuzzy, droning psychedelic songs consisting of simplistic, chugging rhythms and effects-drenched guitars. The songs sound stoned, with guitar solos and electronic textures falling back into the messy sea of noise, forcing listeners to strain to hear exactly how many layers each track contains. Occult Architecture tends to give off an epic feel, balancing its dense and dark guitar tones with a splattering of keyboard effects, from chord progressions to small, atonal blips to drum machines and handclaps, all building forward in a way that feels effortless, the fact that its seven songs consist of a 45-minute runtime certainly contributing to this vibe. Conceptual or not, Moon Duo's fourth record is a successful blend of experimentation and the formula they already established, and shows promise for the group's future.
Upcoming Tour Dates: 4/21 @ Empty Bottle
Black Joe Lewis & The Honeybears- Backlash [2/10]
Combining electric blues-rock and funk into a powerful sound, Black Joe Lewis delivers another hard-hitting set of songs with Backlash. From straightforward rockers to horn-laden breakdowns, the record keeps a fast pace and bombastic attitude throughout, sounding nostalgic but not derivative.  Solid, soulful fun, Backlash is an album that's hard not to enjoy.
Upcoming Tour Dates: 3/4 @ Metro
The Brian Jonestown Massacre- Don't Get Lost [2/10]
Psychedelic mainstays the Brian Jonestown Massacre remain endlessly prolific, releasing another record of spacey, tripped-out jams at the beginning of 2017. Don't Get Lost is a lengthy excursion into the depths of the band's strangeness, combining studio-tricks with late 60s songwriting styles to create a sound reminiscent of Flaming Lips at their weirdest. Simplistic but effective drum beats and bass lines drive the songs forward, through a sea of noisy effects and ever-changing guitar riffs. Though the record could use some editing, as a whole, it finds the group still exploring new ideas in the psychedelic genre 25 years after their formation, which is impressive in and of itself.
Dawes- We're All Gonna Live [2/14]
After a recent lineup change and a divisive new studio album, Dawes released their first official live album, We're All Gonna Live. The album follows one of the first dates of the band's current tour, and combines new songs with old classics. Though the band's stellar songwriting is obviously present, the highlights are found in the band's extended tracks, with plenty of guitar and piano solos driving songs to new heights, and demonstrating exactly what brings fans to defend their live shows. It's an interesting snapshot of a band during a transitional period, and offers something for new and old fans alike.
Ryan Adams- Prisoner [2/17]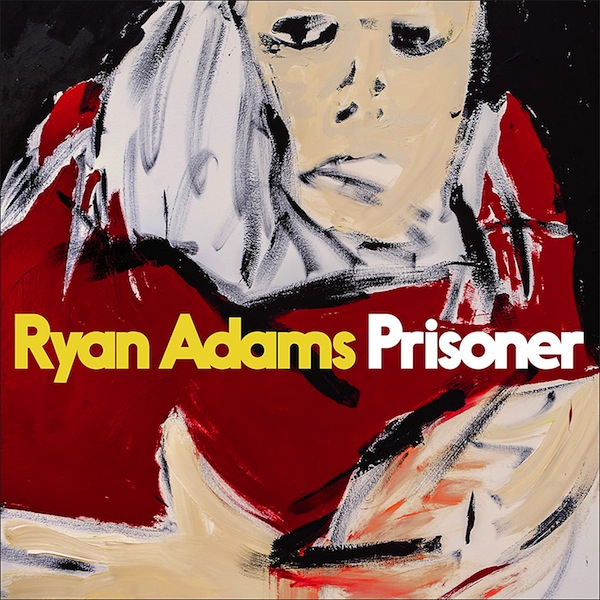 Prisoner defines all that a breakup album should be, with Adams notoriously writing a massive number of songs and whittling them down to the 12-song final product following his divorce with Mandy Moore. The songwriting finds Adams in top form, heartbroken but refusing to fall into predictable territory. Musically, the record features a heavily layered sound, with multiple guitars, an intentionally over-produced rhythm section and 80s-influenced keyboards featured throughout. It's a very conscious sound, carefully assembled in a way that screams of perfectionism, creating a sound practically unparalleled by any modern artists. Blending 80s soft rock, modern indie and alternative-country influences, Adams combines his eclectic back catalog into something entirely new on Prisoner, which is undoubtedly amongst this year's best records thus far.
Sun Kil Moon- Common As Light And Love Are Red Valleys Of Blood [2/17]
Mark Kozelek is, without a doubt, a piece of shit. He revels in this fact throughout his songwriting, and I doubt he'd disagree with me beginning a review with that sentence. His newest record, Common As Light, find the songwriter rambling more than ever, a delicate folk backing beneath his endless drawl. Each song tells a very specific life story from Kozelek's viewpoint, slanted but occasionally enlightening, his sarcastic and misanthropic perspective both critical and observant. The album's length bogs it down, with most songs clocking in at over seven minutes, and the record itself lasting for more than two hours. It's too much to sit through at once, and takes serious dedication to make it through at all. Arguably not worth the occasional high points, Common As Light is yet another record of Kozelek doing exactly what he wants to, and pretending not to care what you think about it.
Son Volt- Notes Of Blue [2/17]
With Notes Of Blue, Son Volt return after four dormant years with a blistering set of clean but powerful Americana tunes. At this point practically the king of alternative-country, Jay Farrar's songwriting is delivered with a confident swagger, his vocal delivery and lyrics the focus of the songs. With that said, the band matches this swagger perfectly, with ragged guitar and pounding percussion keeping energy high throughout the tight compositions. Notes Of Blue could be a blueprint for the Americana genre, never breaking new ground but never needing to.
Upcoming Tour Dates: 4/1 @ Thalia Hall
Jens Lekman- Life Will See You Now [2/17]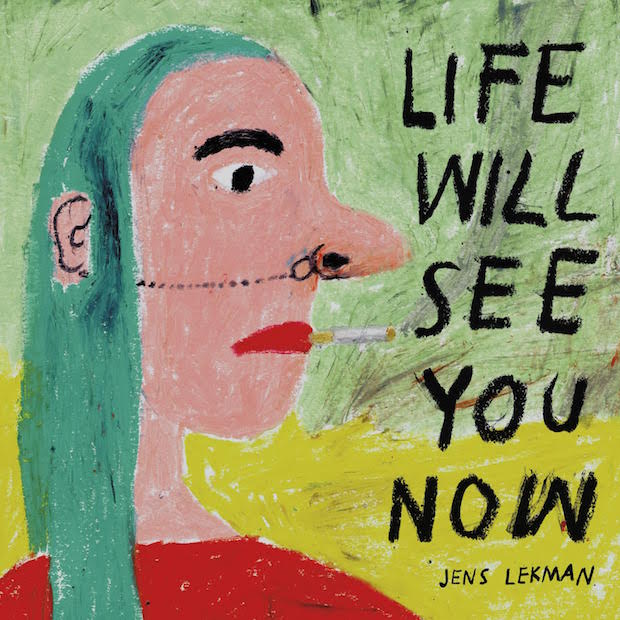 Jens Lekman is a truly unique artist, with no true peers in today's scene. The Swedish songwriter is a master of storytelling, his tales delivered with a dry but affecting sense of humor in a gorgeous croon, the music beneath combining sunny pop rhythms with dense layers of instrumentation. Life Will See You Now sounds like pure joy, its clean but complicated production slowly introducing one unpredictable layer at a time, from background vocals to strings to horns to drum machines, until eventually growing into something entirely new. It's exceptional and distinctive, breaking entirely new ground without a single low point throughout. Good, old-fashioned fun, Lekman's newest is a must-hear for music fans of all sorts. 
Upcoming Tour Dates: 3/9 @ Metro
Strand Of Oaks- Hard Love [2/17]
In a lot of ways, Strand Of Oaks' newest record is everything that one could want from an indie rock album. Though straightforward and simple, the songs are extremely well written, with emotional lyrics, melodic hooks, distorted guitar solos, and textural keyboards creating a deceptively complex whole. It never builds to anything massive, but doesn't need to. Hard Love is the kind of rock 'n roll that's been coming from kids in garages since the 60s, with a careless, effortless nature that makes it instantly lovable.
Upcoming Tour Dates: 3/18 @ Thalia Hall
Meat Wave- The Incessant [2/17]
If you're from Chicago and Meat Wave isn't on your radar, here's your chance to redeem your mistake. The garage-rock trio's new record, The Incessant, finds the band recording with Chicago mastermind Steve Albini, which naturally took them to unbelievable new heights. The record swaps the simplistic garage-rock guitar riffs of their past with an edgier, noisier sound that may be entirely new territory in the rock scene, produced to absolute perfection. Songwriting is more personal than the band's past work, as well, though the highlight remains the grungy, hard-rocking instrumental basis. Chicago loves their punk and garage, and Meat Wave is a contender for best in the scene. Check these guys out now!
The Orwells- Terrible Human Beings [2/17]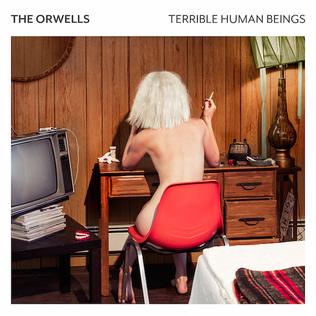 Young Chicago punks The Orwells have garnered a lot of attention in the last five years, moving from small DIY shows to selling over 1,000 tickets to a devout fanbase. With Terrible Human Beings, the group's first record since 2014, the band's reputation is solidified and justified. A 40-minute blast of energy, the record combines garage and punk with a slight pop sensibility, straddling the borderline of edgy and accessible. The songwriting is clever but simple, fitting the music's tone. The record has a more mature and classic-rock influenced sound than the band's sloppier past work, a move that will surely gain the group an even larger audience while leading them to new directions, artistically. Terrible Human Beings is, without a doubt, one of the most exciting releases to come from Chicago in 2017.
Upcoming Tour Dates: 3/16 @ Metro
Nikki Lane- Highway Queen [2/17]
Nikki Lane performs a retro style of country that focuses on hard-hitting, guitar-based instrumentals and clever, timeless lyrics. With the perfect voice for country music and a talented backing band, the songs remain nostalgic but affective, placing Lane near the top of the outlaw revivalist scene. Between the infectious melodies and outstanding musicianship on Highway Queen, one would have to think Lane will be graduating to the bigger things in the very near future.
Upcoming Tour Dates: 3/11 @ Lincoln Hall
Dirty Projectors- Dirty Projectors [2/21]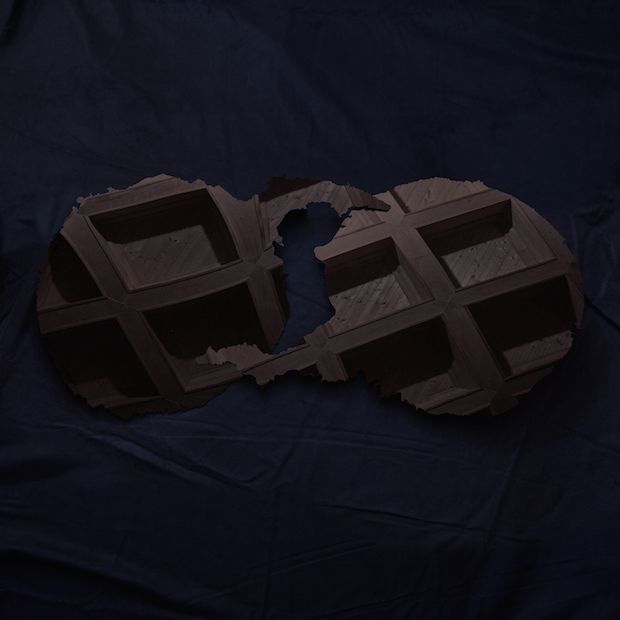 Dirty Projectors' new, self-titled album comes five years after the band's last full-length, and following the breakup of lead singer Dave Longstreth with former bandmate Amber Coffman. The result is essentially a solo record from Longstreth, the album introducing entirely new ideas and focusing primarily on his versatile voice. The lyrics feel personal and somewhat bitter, as one could expect, but the true focus for listeners remains on the music. No longer cluttered with vast instrumentation and background vocalists, the record leans heavily on spacious, moody electronics, following a similar path to recent releases from Lambchop or Bon Iver. With percussive textures and atonal noise keeping time beneath layers of Longstreth's often effects-drenched vocals, this is clearly intended to be an artistic statement for the songwriter, no longer classifiable in one single genre. Leaving indie-rock behind in favor of pop, R&B, hip-hop and electronic influences, Dirty Projectors is, without a doubt, amongst Longstreth's strangest and best works to date.
Xiu Xiu- Forget [2/24]
Perhaps the only consistency in Xiu Xiu's career is inconsistency. Though endlessly prolific, the band has continually experimented with new sounds on each record, with Forget certainly not an exception. The record is incredibly dark, with low, heavy, buzzing electronics combined with a splattering dissonant noises and creepy, low-pitched vocals. It's the kind of record that makes you uncomfortable listening to on headphones, the kind of record with a level of artistry that stands in direct opposition to accessibility. Though certainly not for everybody, fans of Xiu Xiu will undoubtedly embrace Forget in all of its weirdness.
Upcoming Tour Dates: 3/31 @ Empty Bottle
Thundercat- Drunk [2/24]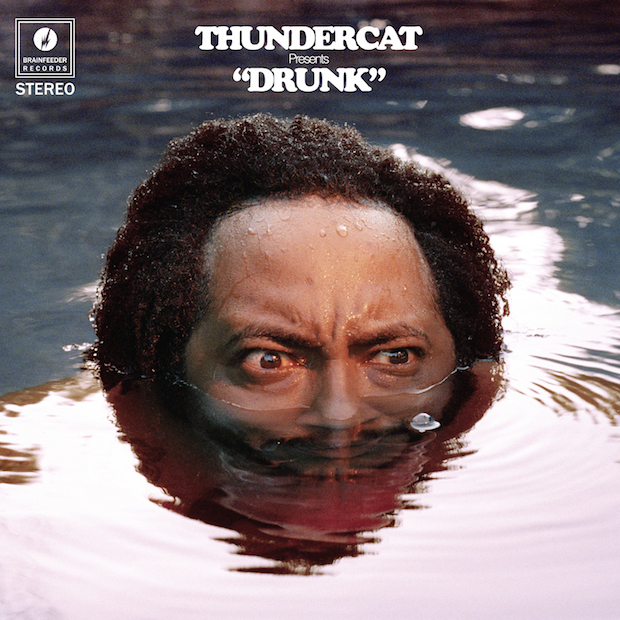 Bass and production virtuoso Thundercat is a true wild card, with followers never knowing where the man will take them next. Drunk embraces his unpredictable weirdness, as well as his large group of high-profile friends, to create a dizzying array of eclectic songs that combine funk, hip-hop, and electronics into a 23-song suite that features Kendrick Lamar, Wiz Khalifa, Michael McDonald and Kenny Loggins, Flying Lotus and more. With only six songs lasting more than three minutes, the album has a kaleidoscopic feel, shifting genres constantly, every track feeling like a new experiment. It's a true work of art, and continues to define Thundercat's sound as truly his own. With endless replay value and amongst the most interesting albums of 2017, Drunk should absolutely be on your radar.
King Gizzard and the Lizard Wizard- Flying Microtonal Banana [2/24]
Flying Microtonal Banana may be amongst King Gizzard's most straightforward psychedelic albums yet, layering a barrage of guitars over chugging, upbeat rhythms to create a powerful, energetic whole. Spacey, trippy, and overall silly, the album remains heady but fun, guitar and keyboard solos creeping in and out of each composition. Perhaps more refined than much of their past work, Flying Microtonal Banana not only finds King Gizzard perfecting their style, but finds them enjoying what they do best. A great listen for psychedelic fans, King Gizzard shouldn't be overlooked.
Upcoming Tour Dates: 4/8 @ Metro
The Feelies- In Between [2/24]
The most impressive parts of In Between are the subtlest aspects. At first, the record sounds like a collection of soft, acoustic Feelies songs, melodic but down tempo, with very little in the way of production. Yet as the album develops throughout, the songs have an undeniable intensity beneath the simplicity, with dissonance and noise building out of nowhere. The melodic vocals and simple acoustic chords remain, but the smaller aspects of each song lead listeners to the record's highest points, eventually settling on the noisy, nine-minute closing track. It's an interesting listen, and demonstrates the Feelies' long-established ability to create a distinct and unique mood in the studio.
Rhiannon Giddens- Freedom Highway [2/24]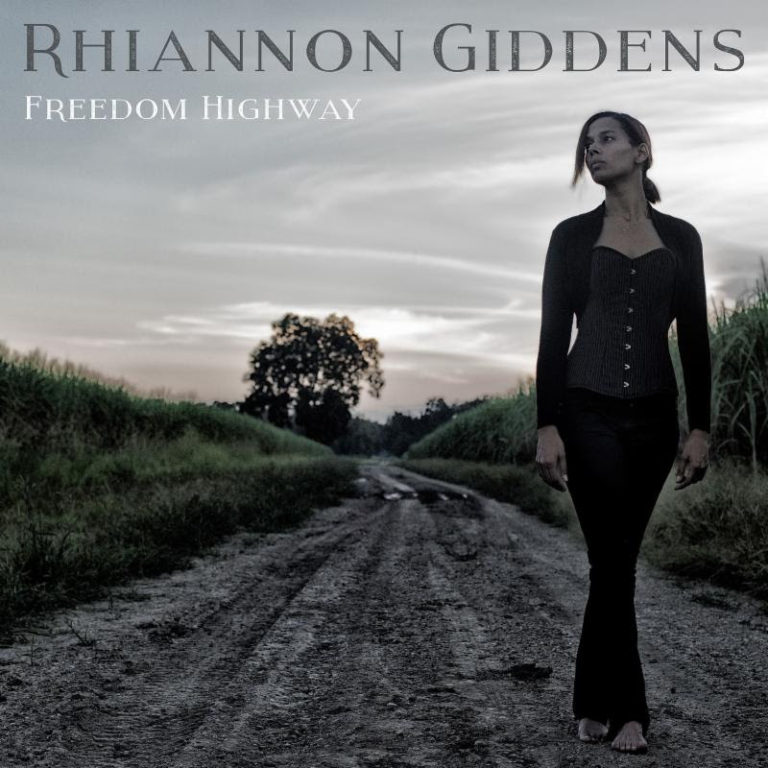 Originally from Carolina Chocolate Drops, Rhiannon Giddens has established herself as one of the most unique and talented voices in roots music. Her newest record, Freedom Highway, features a blend of originals and covers, but focuses heavily on African American history and politics, giving it a heavy relevance delivered in her authentic blues style. Whether the song is a piano ballad, banjo-picked folk song, hip-hop (!) or gospel sound, a consistency lies in Giddens' gorgeous and heartfelt vocal delivery. The true definition of a performer, Giddens' Freedom Highway is a beautiful set of songs that any music fan should be able to embrace.   
Upcoming Tour Dates: 6/11 @ Chicago Blues Festival
Old 97's- Graveyard Whistling [2/24]
Longtime Americana staples Old 97's return with a new batch of alt-country tunes on Graveyard Whistling. Intentionally not reinventing the wheel, the writing will meet fans' expectations with twangy, infectious songs primarily about relationship woes and drinking. The songs are of a consistently high quality, with a guest spot from Brandi Carlile gives the record a little extra flare. Playing like a blueprint for the Americana genre, the simplicity of Graveyard Whistling is both its merit and its flaw, sure to satisfy longtime fans without drawing new ones in.
Upcoming Tour Dates: 5/12 @ Thalia Hall
The Right Now- Starlight [2/24]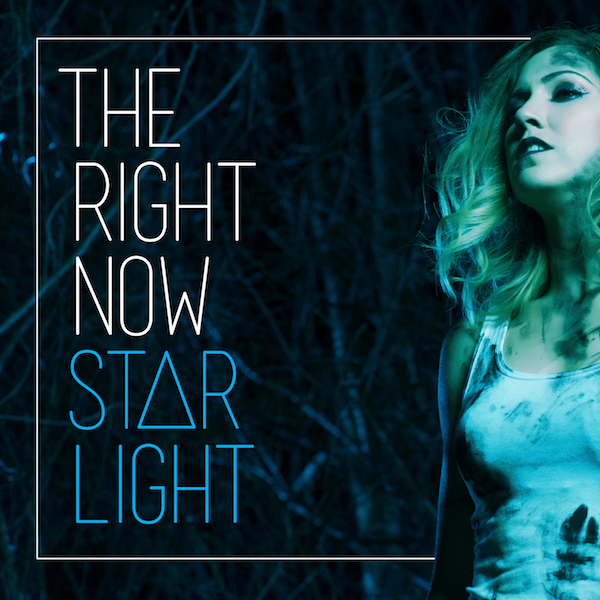 Chicago soul-revivalists The Right Now return after a five-year hiatus with Starlight, an album that not only redefines the band's nostalgic sound, but also takes the group to new heights entirely. Introducing a larger focus on studio production and pop-oriented songwriting, the band twists their nostalgic Detroit soul sound into a blend of R&B, disco and modern pop, each song packed with hooks and led by the female singer's simple but effective songwriting. It's an incredibly mature album that finds the band returning with a bang, and a local record absolutely worth your attention. Read our recent review of Starlight here.
Upcoming Tour Dates: 4/14 @ The Hideout