Counting Crows Cover The Dead at Chicago Show 12/3/14 (Setlist / Audio)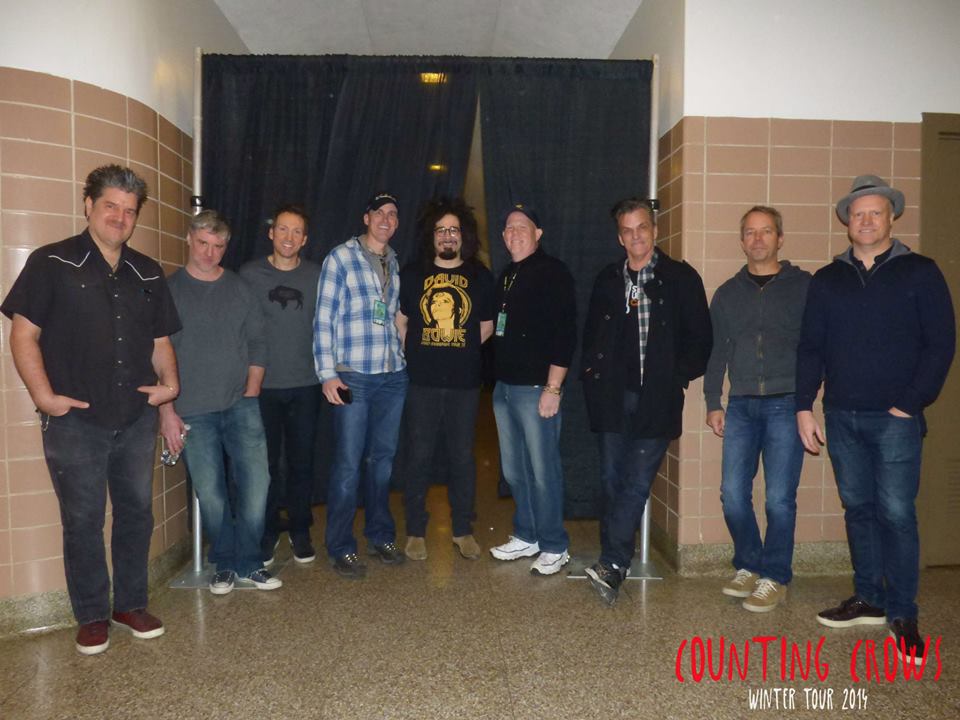 The Counting Crows recently played at the Chicago Theater in support of their new album Somewhere Under Wonderland, their first collection of new material since 2008.
Surprisingly, a hefty portion of the setlist consisted of covers, with only six songs from the new album performed.
Covers included Grateful Dead's "Friend Of The Devil" and Bob Dylan's "You Ain't Goin' Nowhere," along with songs by Joni Mitchell, Jackson C. Frank, Teenage Fanclub, Coby Brown and Kasey Anderson.
Older favorites such as "Omaha" and "Colorblind" were mixed in with newer songs like "Scarecrow" and "Palisades Park."
While video of the Chicago show has yet to surface, here's a 2014 version of "FOTD" which (to these ears) doesn't sound half bad, even if I don't agree with the videographer's comments in the final seconds.
Setlist:
1. Round Here
2. Scarecrow
3. I Wish I Was A Girl
4. Cover Up The Sun
5. Hospital (Coby Brown cover)
6. Colorblind
7. Start Again (Teenage Fanclub cover)
8. Omaha
9. Possibility Days
10. You Ain't Goin' Nowhere (Bob Dylan cover)
11. Miami
12. Like Teenage Gravity (Kasey Anderson cover)
13. God Of Ocean Tides
14. Friend Of The Devil (Grateful Dead cover)
15. Big Yellow Taxi (Joni Mitchell cover)
16. Blues Run The Game
17. Earthquake Driver
18. A Long December
19. Hanginaround
Encore:
20. Palisades Park
21. Rain King
22. Holiday In Spain