Friday Linkafication
Some kick ass photos of the Furthur tour from Jambase.
Enter your twitter account name and, using the hunch.com recommendation engine, this site will create a music playlist for you.  Gotta admit, it worked pretty well for me.
For the Dylan completist.  Store, Organize. Display Appreciate... the entire body of work.  Bootlegs too?
This article makes a case for bringing back the Doniac Schvice.  I was indifferent until I downloaded the PDF of the Schvice collection from 1996 - 2000 and took a trip down memory lane.  I don't need more paper laying around, but I could certainly use more of Mike Gordon's wry mailbag answers.
Need proof that The Barn's home town of La Grange is a music town? Besides also being the name of a badass ZZ Top song, here's an aerial view of downtown. Tilt your head and check the buildings on the right.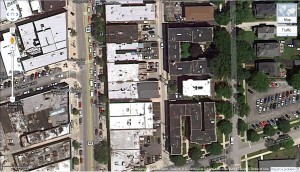 Video Time!
Getting geared up for WHB at Park West in May...
Strange Arrangement does LCD Soundsystem