How To Live Stream The Dear Jerry Concert from Merriweather Post Pavilion on 5/14/15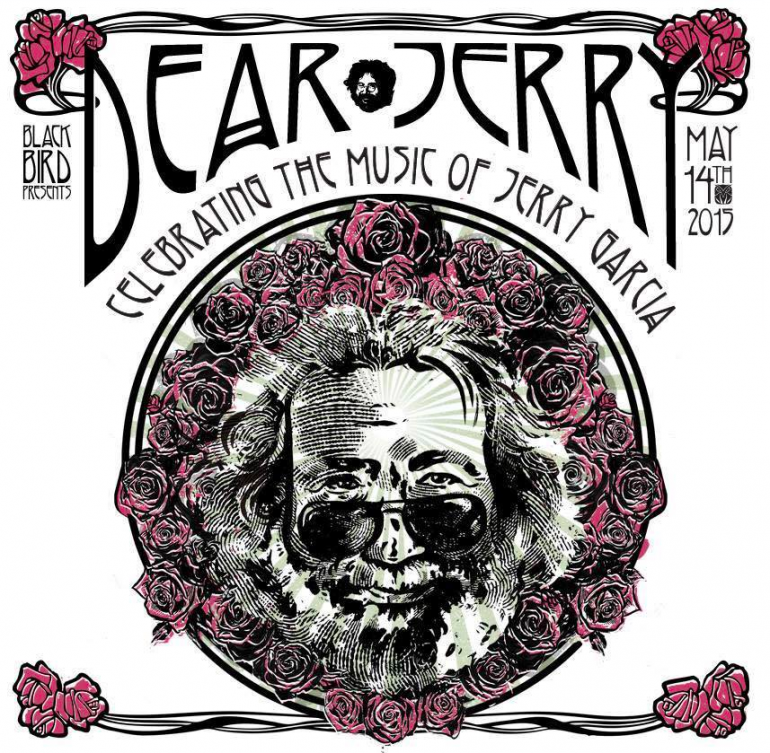 The 50th Anniversary of Grateful Dead unofficially kicks off tonight with a tribute to Jerry Garcia in Maryland.  All of the "core four" GD members will be there with various outfits (and let's be honest, probably be on stage together for at least one song), as well as FTW band-member Bruce Hornsby.  The rest of the lineup is a who's who of the jam scene peppered with some other notables and Barn favorites like Widespread Panic, Greensky Bluegrass.
We've become accustomed to have access to live streams of events like this (the Fare Thee Well series will all have a pay per view webcast). For this, I guess we'll have to settle for a possible audience stream -- which is entirely dependent on availability and strength of wireless connection and the ensuring such activity is "allowed" by the promoters and venue staff.
In any case, try to tune in at 7 ET at any of the following links to see what's going down.  Please be forgiving as these are just fans like you trying to do their best.
1) http://mixlr.com/lvnphish/
2) http://mixlr.com/rippleish20/
3) http://ustream.tv/channel/taperrob
4) http://ustream.tv/channel/nylifer (with video)
Either way, follow #dearjerryconcert hashtag on Twitter and @blackbirdmusicgroup on Instagram for live updates throughout the show.
Here's the first set:
Set One
Communion (Phil's Band)
The Wheel > Uncle John's Band, Standing On The Moon, Liberty
Allen Toussaint
Get Out Of My Life Woman
David Grisman & Sam Bush
Shady Grove
Peter Frampton
Roadrunner
Buddy Miller
Deal
Jorma Kaukonen
Sugaree
Jimmy Cliff
The Harder The Come
Jimmy Cliff, Bob Weir & Mickey Hart
Attics Of My Life > Fire On The Mountain
Set Two
Billy & The Kids (Bill Kreutzman's Band)
Help On The Way > Slipknot! > Franklin's Tower
Disco Biscuits (with Billy)
Scarlet Begonias > I Know You Rider
moe.
Loser
O.A.R
St. Stephen
Bob Weir & Los Lobos
Not Fade Away, Bertha
Trampled By Turtles
Brown Eyed Woman
Yonder Mountain String Band
Shakedown Street
Bob Weir
Days Between
Bob Weir & Grace Potter
Friend of the Devil
Eric Church
Tennessee Jed
Widespread Panic
Morning Dew
Weir, Hart & Kreutzman
Touch of Grey
Everybody
Ripple
Celebrating The Music Of Jerry Garcia
May 14th, 2015 Merriweather Post Pavilion

Mickey Hart, Bill Kreutzmann's Billy & The Kids, Bob Weir, Allen Toussaint, Bruce Hornsby, Buddy Miller, David Grisman, Eric Church, Grace Potter, Greensky Bluegrass, Jimmy Cliff, Jorma Kaukonen, Los Lobos, Moe., O.A.R., Peter Frampton Railroad Earth, The Disco Biscuits, Trampled By Turtles, Widespread Panic, Yonder Mountain String Band And Communion Featuring Phil Lesh, Stu Allen, Grahame Lesh, Ross James, Alex Koford, And Jason Crosby.
H/T @panicstream