The 15 Greatest Muppet Musical Moments And Mashups
[fblike style="standard" showfaces="false" width="450" verb="like" font="arial"] The Muppets are back in theaters today.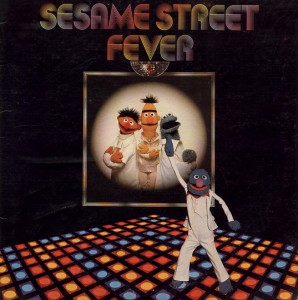 Despite what is sure to be an all out media blitz, I'll admit I just can't get enough.  The simple fact is that Muppets are ridiculously appealing to fans of all ages and, from the beginning, Jim Henson's creations have woven music into their very existence.  It's no surprise that Muppets of all sorts have either shared the stage with iconic musicians or successfully worked incredible songs into their "acts".  Happily, this has also give fans with a ton of footage with which to create their own "what-if" scenarios with some of their favorite music.  I've tried to include what I think are the very best -- selections that showcase diversity, creativity and the thing that is uniquely Muppet.
1. If this is not your first time to the site, you'll know why I had to kick off the list with an excellently synched Muppet take on Phish's "Llama".
Want more more Phish? Lesser quality but still fun Cavern and Scent Of A Mule
2. The Muppets staged a comeback of sorts with this full scale parody / homage of Queen's "Bohemian Rhapsody" in 2008 in which each character's unique personality gets a chance to shine.
3.  The images from the Queen video were so expertly mixed in this fan-made spoof of Nirvana's "Smells Like Team Spirit" that the results are actually fairly evocative of the original music video for this song.
4. I often feel like a schoolboy when I watch / listen to Norah Jones, so I guess it's appropriate that she serenades Elmo on "Don't Know Y".
5.  A skilled editor can use repetition of elements to his advantage.  This version of Metallica's "Enter Sandman" seems to use about 20 seconds of repeated footage over the course of a 5+ minute video.
6. This fan-made video for LCD Soundsystem's "Dance Yrself Clean" drew an honest-to-goodness crowd to see crudely manipulated Muppets playing on a rooftop.

More LCDS.  Kermit ponders New York.  Poignant.
7. The classy and classic Cab Calloway scats his way through a Muppet Show appearance.

8.  Hide the kids, Miss Piggy shows how she really landed Kermie on Peaches' "Fuck The Pain Away" (NSFW)

9. Funny and musically adroit, Steve Martin was a perfect Muppet Show guest host.

10. Dr. Teeth owns this version of White Stripes' "Denial Twist" culled together mainly from the "Can You Picture That?" number from the original Muppet Movie.

11. You probably couldn't get away with the Confederate flag that hangs over Johnny Cash in this clip today, but the talent overwhelms nonetheless.

12. Another risque puppet mashup.  "Platonic" roommates Bert & Ernie share their love of the berb in a stoney rendition of Afroman's "Because I Got High"

13. Dr. Teeth, Janis and Animal turn in a respectable version of Paul Simon's "50 Ways To Leave Your Lover"

14. Grover and a cast of Sesame Street Muppets get down with Beastie Boys' "Sure Shot"

15. There is no denying the draw of music in the film Pulp Fiction.  This Muppet filled parody trailer includes the musical highlights and manages to pack a few laughs as well, despite the visual effects being a little unsettling.
More Muppets?  Check out the Trey / Ernie T-Shirt Mashup by Infinirock.
[fblike style="standard" showfaces="false" width="450" verb="like" font="arial"]