Stream Or Download | The Dead Play Chuck Berry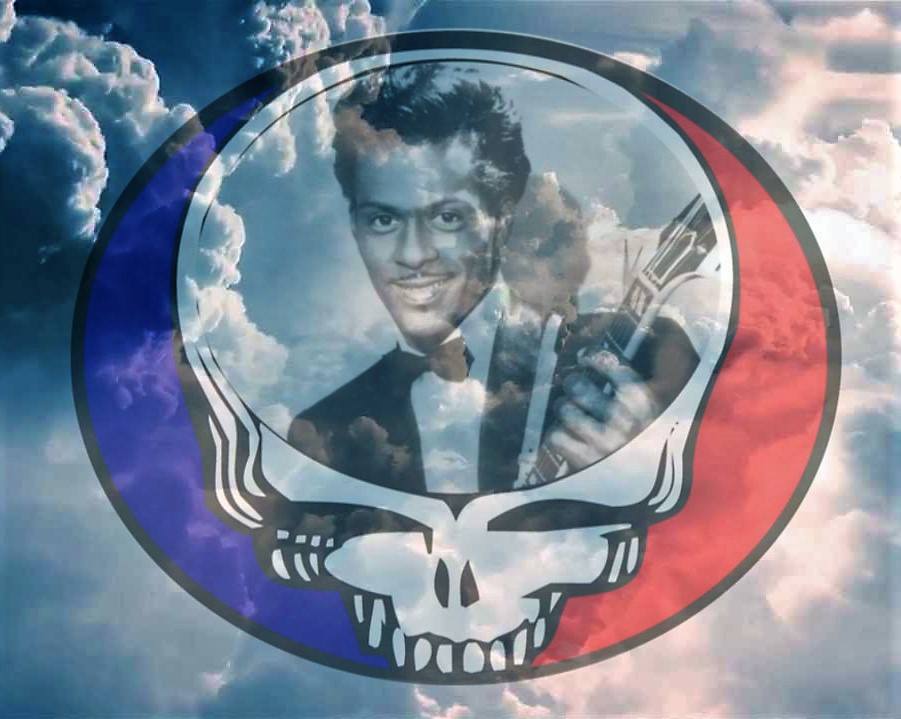 Creative archive.org user Eyesoftheworld94 has uploaded another notable collection to the site with the recent news..
While the Dead themselves only performed four different Berry songs publicly, he's included a soundcheck take on "Thirty Days" from 12/12/73 and selections from various solo and special projects -- Jerry Garcia Band, Kingfish, Mother McCree's Uptown Jug Champions, Doug Sahm & Friends (featuring Garcia, Lesh & Kreutzmann), and New Riders Of The Purple Sage.
Twelve songs spanning from the early 60s to 1991.  The full playlist and dates are below.
Download Entire Playlist (via archive.org)
Roll Over Beethoven (Doug Sahm & Friends [Garcia; Lesh; Kreutzmann] / 11-23-72)
The Promised Land (Grateful Dead/ 02-24-74) 
Let It Rock (JGB / 12-20-75)
Memphis, Tennessee (MMC UJC - 07/64) 
Johnny B. Goode (Grateful Dead/ 07-02-71)
Run Run Rudolph (Grateful Dead / 12-15-71)
Around And Around (Grateful Dead / 09-27-72)
Thirty Days (Grateful Dead / 12-12-73 [Soundcheck])
You Never Can Tell (JGB / 11-06-91) 
School Days (Kingfish / 12-20-75)
Brown Eyed Handsome Man (NRPS / 05-02-70)
Nadine (NRPS / 08-20-74)