Summer 2012 at the Old Town School: Taj Mahal, Billy Bragg, Bad Plus, Square Roots and More
It's always exciting to get the Old Town School of Folk Music concerts flier in the mail.  One of the cities most intimate and eclectically programmed rooms sees a number of Barn favorites graces the stage from April to August.  Highlights include:
The Bad Examples' Ralph Covert plays two shows with his Ralph's World children's project on April 22nd.  See our interview with Ralph from last year.
Thursday night jazz with the innovative trio The Bad Plus on May 3rd
Two nights of Billy Bragg, "The Bard Of Barking" on Friday and Saturday June 22 & 23
Because The Night: A Tribute to Clarence Clemons and Bruce Springsteen's Historic 1978 Tour on June 23rd
Don't sleep on this!  Robbie Fulks Bluegrass Band takes on OTSFM on August 4th
The legendary Taj Mahal playing an early and late show on August 10th
Golden Anniversary of the Glimmer Twins: A Tribute to the Rolling Stones featuring Old Town faculty, staff, students and friends on Saturday, August 11th
Details for the complete slate of shows can be found at the Old Town School website.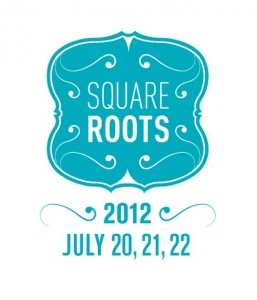 It is disappointing that the long running midsummer Folk And Roots Festival in Welles Park has been put on hiatus, but Old Town School is working with the Lincoln Square Chamber of Commerce to present Square Roots, the first ever craft beer and music experience on Lincoln Avenue between Wilson and Montrose July 20th through 22nd.  The folks at Old Town promise:
multiple stages with a vibrant mix of performers, from local indie rockers to world music stars, baired with the best local and regional craft breweries... nightly dance parties, open jams and plenty of family activities
Sounds promising!  Stay tuned for more details.